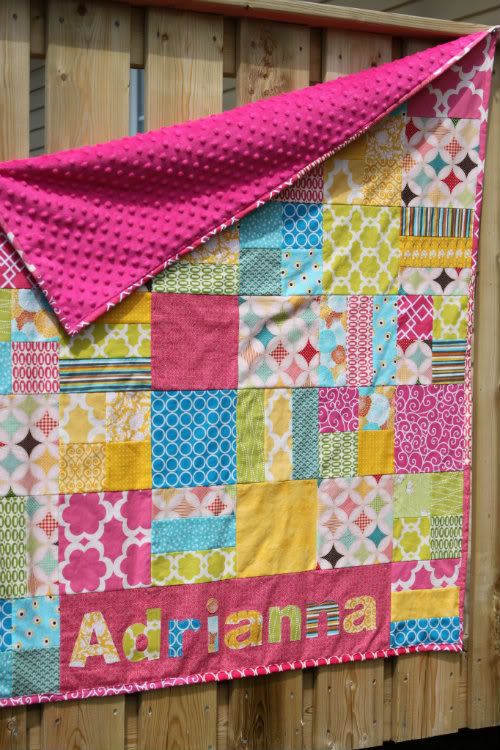 Several weeks ago one of my online Mommy friends emailed me about making a blanket for her yet-to-be-born daughter. I jumped at the chance :) Her only request was that it be girly, funky and modern.
I used October Afternoon's Fly a Kite fabric as the jumping off point and added in a variety of fabrics in yellow, pink, green and blue that coordinated. It's backed with a fuchsia minky and bound with a patchwork of all the pink fabrics in the quilt. I'm thrilled with how it turned out and so is my friend!
Just for fun, I also made a bunting to match the blanket. I hope that Adrianna loves this blanket for years to come.