Way back in
November
I showed you pile of pretty fabric squares. But you never saw the finished project, even though I finished it fairly quickly. So here it is :)
A puff quilt for my baby girl who turned 2 in April It finishes at 36" x 36" and each square finishes at 3 1/2 inches. Given that it was my first attempt doing anything more complicated that a single layer blanket I'm pretty thrilled with how it turned out.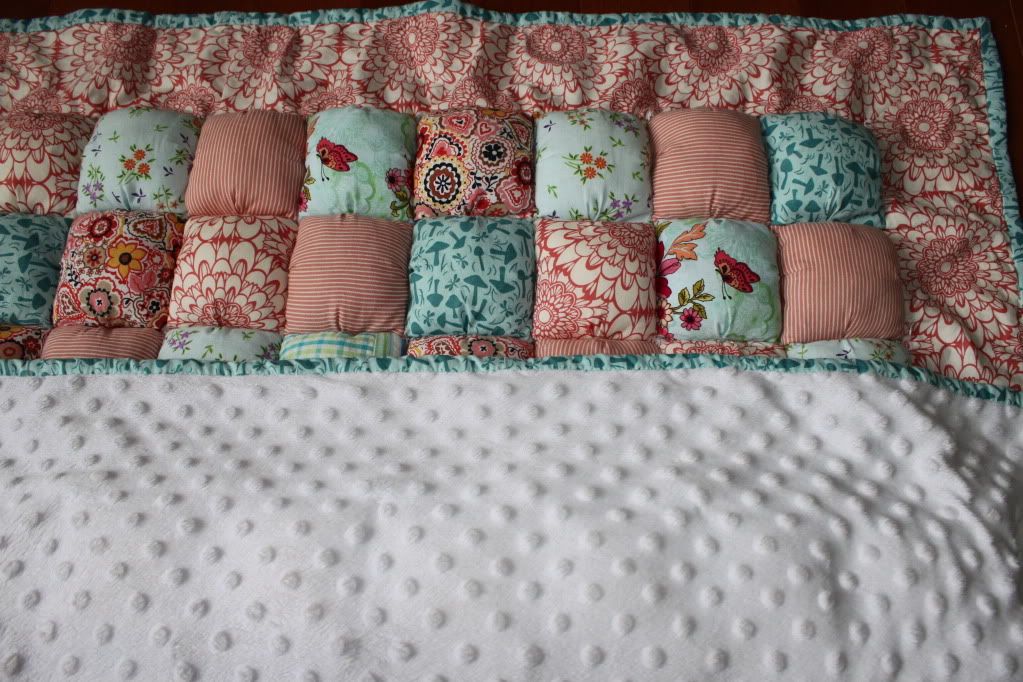 It's backed with a white minky and I handtied the two layers at a dozen different corners so they stay together but don't affect the texture of the minky. I was worried that the ties would come undone but I am happy to say that 5 months later they are all solidly intact.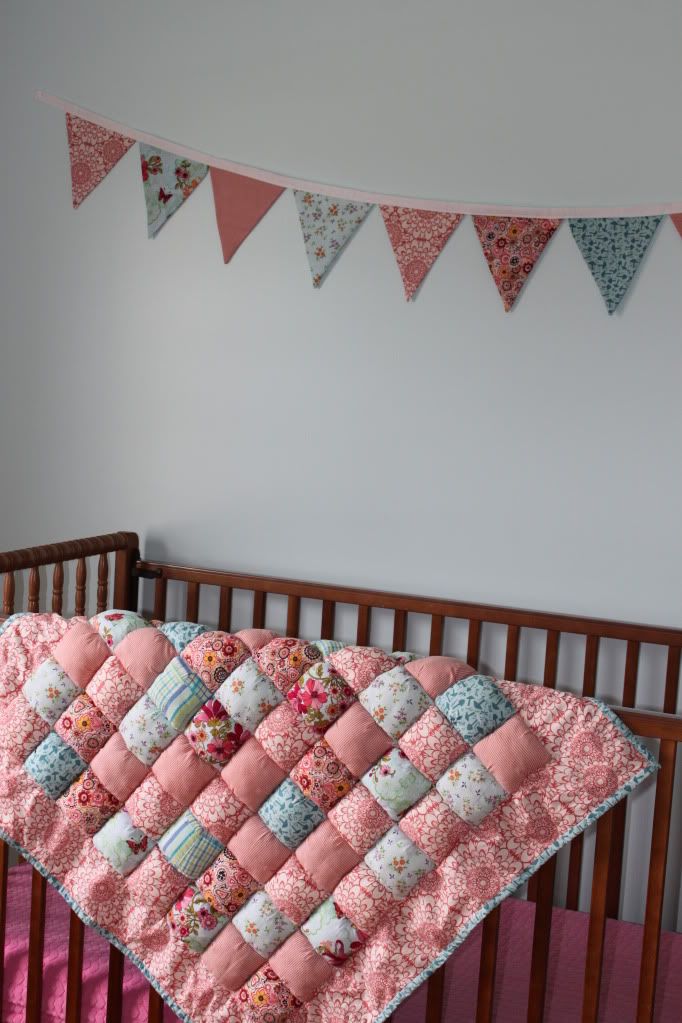 A few weeks ago I decided it really was time to put something (anything) on the wall above her crib. So I quickly put together a bunting that has most of the blanket fabrics in it.
Now on to the Sew Along! AmandaJean over at
Crazy Mom Quilts
is hosting a Small Project Sew Along for the month of May. Right away I got excited because my list of small projects is quite large at the moment and I would love to tackle a bunch this month. A lot of them are not sewing related but I thought it would be fun to see how many I could finish in May. I'll blog them all here and just link up the sewing projects to
the sew along
.
Without further ado, here is my list.
1. You are my Sunshine canvas
2. Fabric Sling Bookshelf
3. A pillow for the sofa in the living room (maybe something like
this
)
4. Finish the mirror for our bedroom
5. Jelly roll floor pillow
6. Tutu handprint art
7. Paint the coffee table
8. Artwork for the entrance
9.Table runner