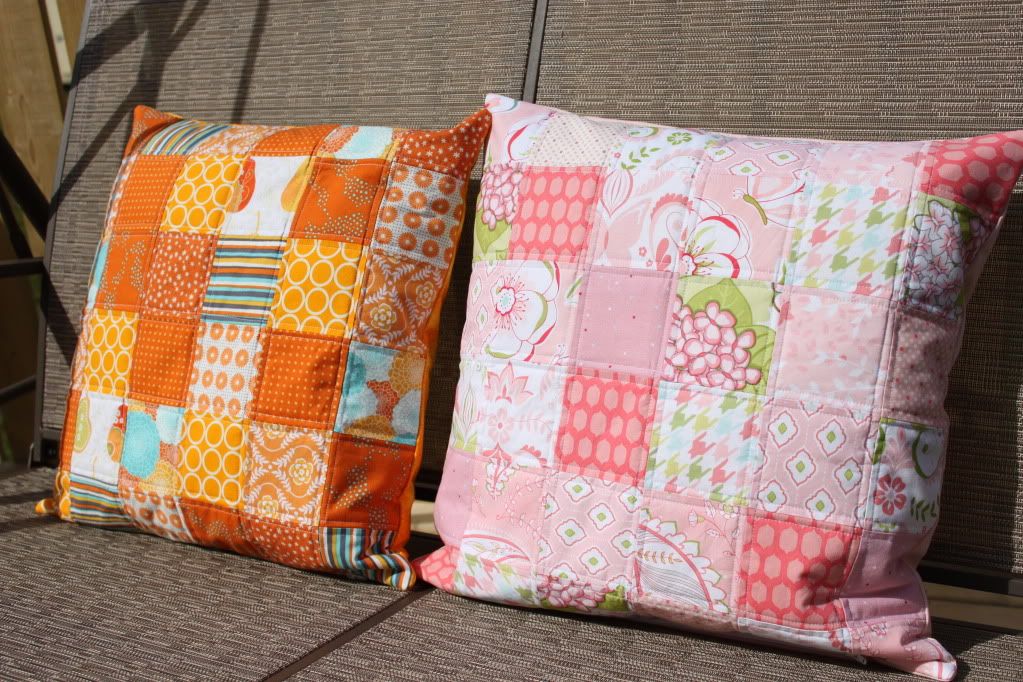 Lots of little projects completed at my place this weekend as I worked on completing an order for a local artisan's boutique. I've been putting together a whole collection of these simple quilted patchwork cushions. All the colors of the rainbow :)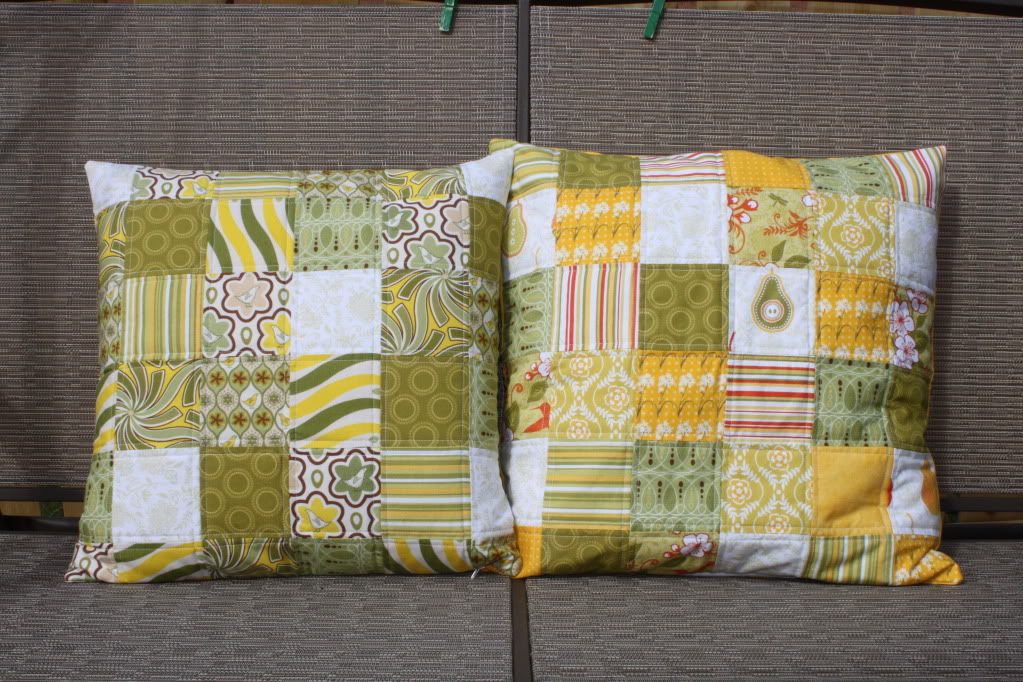 I also finished up 6 bibs (3 girl and 3 boy). They are quick and easy projects but I love how fun they are. And the fact that they are reversible is awesome. Each one is backed with a fabric that matches the decal on the front.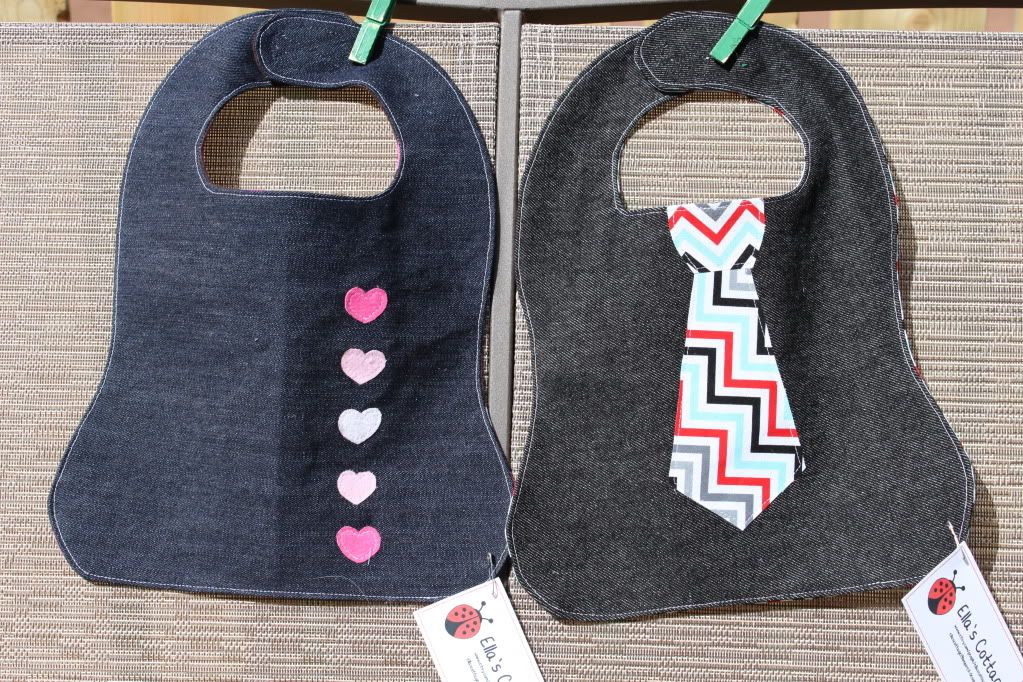 I also finally forced myself to start cleaning up my "sewing room". Technically it's not really a room, just a chunk of our unfinished basement. My wonderful husband built me a shelving unit like the 5x5 Expedit and I needed to fill it. Once I got going I just couldn't stop and ended up clearing out the whole space. Which means we are finally completely unpacked. Not bad since we only moved in September LOL.
Thanks for coming by and Happy Sewing!